Ages: 5 and Up
Genre: Classical (RCM), Popular, Folk
Length: 30 Minutes, 45 Minutes, 60 Minutes
---
They say Violin is the closest sounding instrument to the human vocals. Its ability to display emotions is above any other instrument; thus it is one of the most popular instruments studied in our generation. At Hanway Music School, we offer violin lessons for beginner and advanced students in toronto.
For our beginner students: we offer two teaching methods. The Traditional method of note reading OR the Suzuki method of ear training and listening.
For our advanced students: we would further develop their music skills and techniques by incorporating German, French, and Russian methods, as well as preparation for RCM Examinations or orchestra auditions.
Homework is assigned weekly which includes practising of: songs, technique, and theory.
Apart from these, every year at Hanway Music School we host a collective student recital, masterclasses, and charity concerts within the city of Toronto, to give our students opportunities to perform on stage. From this, students may gain collective experiences performing on stage and as well as an insight to other peers performance styles. [/su_animate][/su_column] [/su_row]
Traditional or Suzuki method based on students experience
Well rounded music learning experience including ear training and sight reading
Annual student recital, masterclass, charity concerts
Orchestra Audition Support
Interactive and multimedia usage to enhance musical experience
After lesson support over phone, email, messaging
Erick Wawrzkiewicz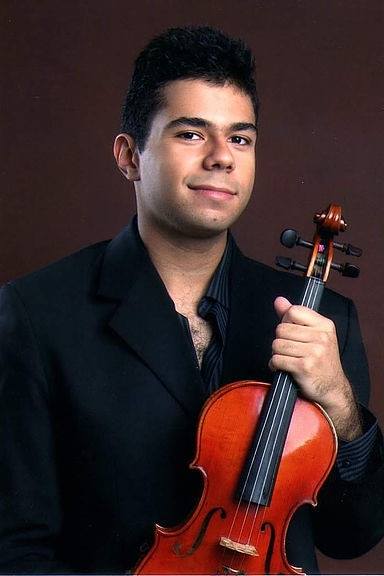 Instruments: Violin, Advanced Rudiments
Eucation: ARCT Violin Performance, Bachelor of Music: Jazz Violin, Violin Performance (University of Toronto)
Style: Classical, Pop, Jazz, RCM Examination Program
Language: English
Erick is a professional violinist active in the GTA area. He performs regularly with orchestras and ensembles around the city. Always pursuing greater horizons Erick also occasionally appears as a violist and baroque violinist.
Born in England to Polish and Brazilian parents he started studying the violin in Poland at age 4.  He studied with Israeli violinist, Eyal Kless, at the Royal Irish Academy of Music, and with TSO associate concertmaster Mark Skazinetsky at the Royal Conservatory of Music's Taylor Academy and the University of Toronto Faculty of Music where he also took viola lessons with Eric Nowlin and worked on Historically Informed Performance Practice with Jeanne Lamon and Ivars Taurins from Tafelmusik.
As a teacher Erick seeks to help his students find their own voices and explore how to express themselves clearly through music.